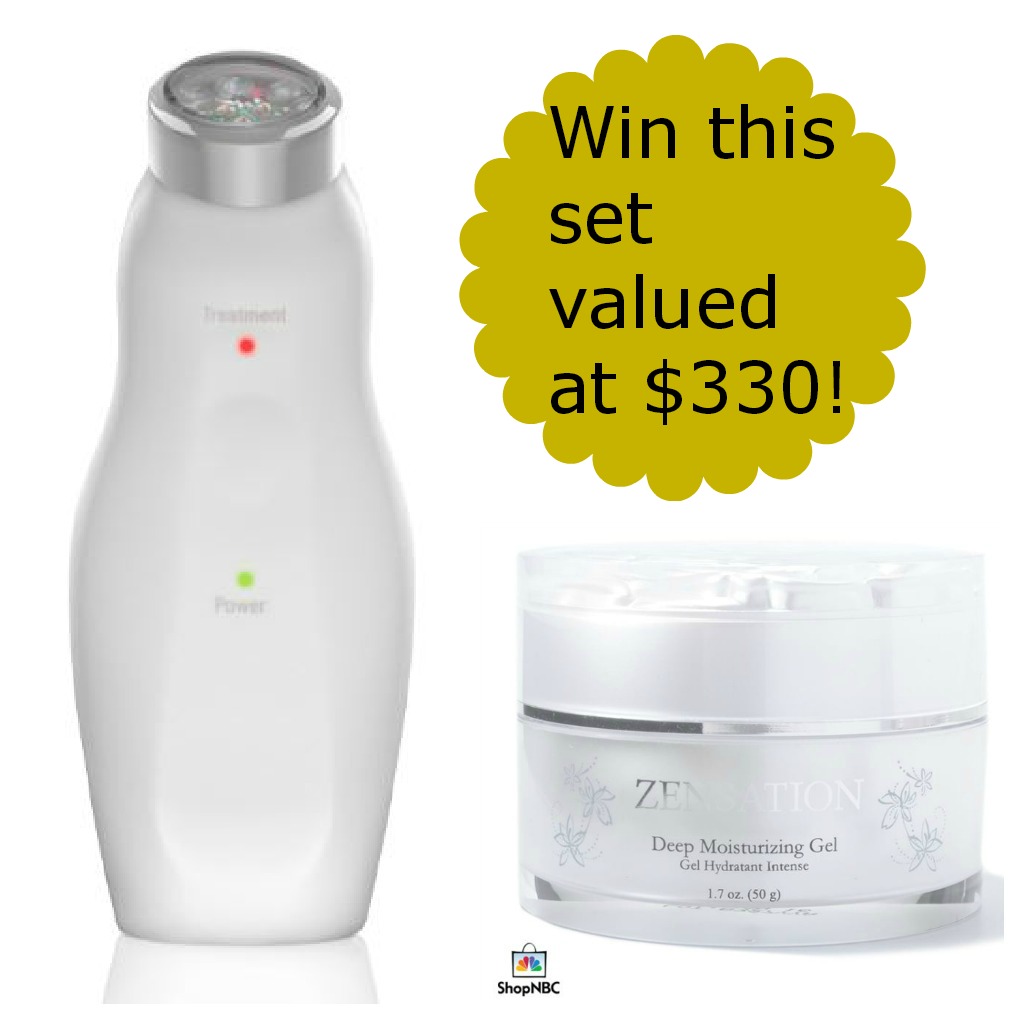 On Wednesday, February 6th, Pamela Vaile of Zensation Beaute will be on ShopNBC at 9:00 a.m. EST and 8:00 p.m. EST to introduce us to the new Zensation Skin Rejuvenating Device.  This new device is US FDA 510K cleared medical device for in-home LED skin care.
This 3-in-1 device has Red Light, Infared Light and Sonic Vibration to help reduce fine line wrinkles. This device is twice as powerful as its nearest competitor and I like that fact that results are shown on the face after only eight 20 minute treatments over 4 weeks.  This isn't something that needs to be used daily week after week after week, which is a huge plus! In that time frame the clinical results that were shown include:
Improved smoothness and clarity over 70%

Improved firmness by 68%
Improved elasticity by 47%
I am very intrigued by this device, as I'm always more for skincare and devices such as this for improving the look of skin over injectables and surgery.
The Red Light Therapy works to:
Decreases skin redness and inflammation

Normalizes dermal oil production

Reduces pore size

Diminishes fine line wrinkles
The Infared Light Therapy works to:
Promotes elastin and collagen

Improves skin firmness and elasticity

Enhances skin tone and texture
The Sonic Vibration works to:
Keep the skin supple

Provides a more healthy and radiant look
The Zensation Deep Moisturizing Gel has a base of Alpine spring water and contains ingredients Provitamin B5, Red Alga, Sodium Hyaluronate and Marine Hydrolysed Collagen ingredients, Lavender Essential Oils and Damask Rose Water leaving the skin not only moisturized, but protected and soothed.
Zensations has offered Fab Over 40 readers one Zensation Skin Rejuvenating Device and one Zensation Deep Moisturizing Gel set to win, test and share their thoughts and results to one lucky person!  This set is valued at $330.  
In addition, 9 lucky readers will receive the Zensation Deep Moisturizing Gel valued at $85 to test and share their thoughts and results on the Deep Moisturizing Gel.
To enter for a chance to test and win, in the comments tell me why you want to test this. Contest is open to US residents only and ends on 5:00 p.m. CST February 12, 2013.   Good luck!
Fab Over 40 makes no claim in the device or skincare and products supplied are by Zensation Beaute