Day 4 of our Summer Lip Look series brings us to Jeffrey Sanchez, Dior National Makeup Artist. This summer with Dior everything is about a pop of color from lips to nails to cheeks, so we were curious as to what lip look Jeffrey was going to come up with. If you've not had the pleasure to meet Jeffrey, be sure to see him next time he's in your town. While Jeffrey is kind and soft spoken, the makeup he does on women brings out their confidence and he tries looks on them that they may not have ever tried before, and everyone seems to fall in love!  Here's what Jeffrey had to say about the summer lip look he likes:
For summer its about color. Bright…but with a little subtlety.
Some of my favorite lip combinations are Dior Addict lip color Diablotine (#433) (Little devil) Layered with Dior Addict gloss Princess (#533). Its a balancing act for my taste this summer. So no layering like colors together. (ie. Pink on pink or coral on coral) Instead partner your warm lip tones with cooler gloss shades, that way there is no obvious attempts for extreme warm or cool looks. Instead…I choose combos that create more universal tones. So there is pop with no thought of whether it may or may not go with your eyes and cheeks for that day. Also try Dior Addict Extreme lip color in Cherie Bow with a top coat of Addict lip gloss Delice (#433). You can't go wrong!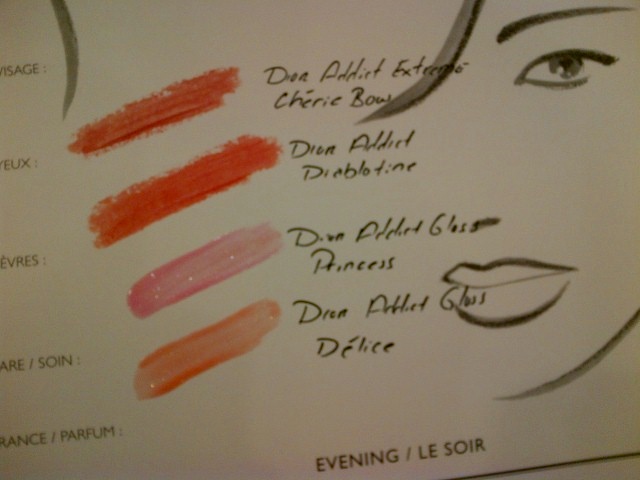 I promise someone will ask you what you are wearing because they just HAVE to have it! Its all about balance! Summer is fun and hot this year. So go and knock them dead with these Dior fantastic duos!
Thanks Jeffrey!
Post contains affiliate links.