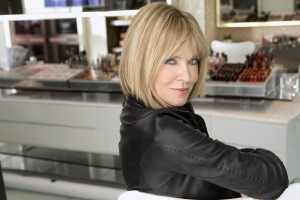 Sandy Linter, celebrity makeup artist and a favorite at Fab Over Forty, shares with us her fall must-have beauty products for women over 40.  Right now is definitely a time to change up your beauty routine and switch the products you use from summer-weight to just-right for fall.  Here's what Sandy has to say:
Lancome Precious Cells Mascara.  It doesn't chip, flake off or dry lashes, it actually conditions them.  It doesn't weigh down sparse, thin lashes when they are curled. 
Lancome Teint Miracle Foundation.  This foundation makes you look like you have beautiful skin.  It doesn't look like you are really wearing makeup, yet does give coverage.  I love the colors.  Some hard to get golden tones and even the ivory tones have the warmth that older skin needs.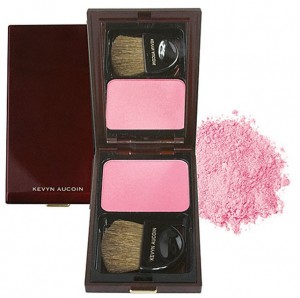 Kevyn Aucoin soft pink or apricot blush.  These shades are bright and will give you a lift, they are easy to blend and extremely wearable.  They also come in a cream version and can be worn separately or layered.  They will make you put down your bronzer for a while.
Lancome Bronze Soleil.  If you still depend on bronzer for a bit of contour, use one that doesn't have a fake tan look to it, like the Bronze Soleil.
La Laque Fever Gloss in Lucent Nude.   It's young and sexy and stays on lips for a nude shadow.
I've personally used several (most) of these products and can attest to what Sandy says about them.  I've also heard nothing but fabulous things about Teint Miracle foundation, so I must give that a try and check out the Lucent Nude shade of La Laque Fever Gloss! 
Sandy also has a book coming out called The Makeup Wakeup by Lois Joy Johnson and Sandy Linter,  published by Running Press in May 2011.  This book is for women over 40 and I can hardly wait!