Holiday beauty is my favorite right next to the Fall releases. They are a little more glammed up and special feeling than other seasons, and make you want to show off not only the product itself, but the packaging as well. Take the YSL lipstick, this one is in shade 009 Rose Stiletto and is super creamy and beautiful. Honestly their lipsticks are some of the best around! But this packaging! Serious glamour going on here.
With the glittered YSL logo, it's a case that you don't necessarily want hiding in your bag. So pretty! The 009 shade is this pinkish rose and not just for holiday. But because it's holiday they have the added touches of the beautiful case and logo imprint on the actual lipstick.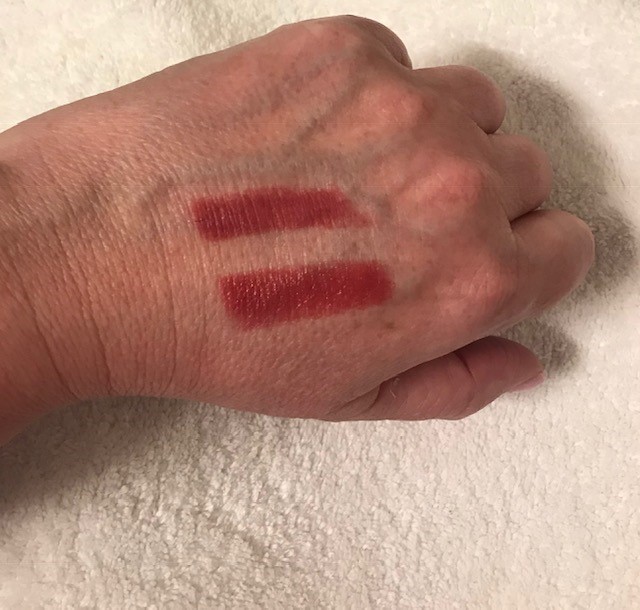 Then there's the Laura Mercier lipstick duo in this holiday kit. This is from 2 Piece Velour à Deux Lip Set in the Rose shades. Don't let the matte texture scare you off. These are far from flat, drying matte. They are matte, but they're a lovely, creamy matte that is not drying. You get a full sized Fresh shade of Velour Extreme Matte, one of Laura's newest lip releases, and a mini Coquette in the Velour Lovers texture. This is really more creamy velour and not matte. The shades are a bit more intense in color than the YSL that I'm wearing above. You can't beat the price either, at $35 for the set.
If you want to go a little lighter and glossier, I fell in love with this set from Becca. It's the Lilac Love Lip & Highlighting Duo. This sells for only $25 for the set! The gloss is a rose gold shade with shimmer and the highlighter can be used on the face or eyes. The shades are called Lilac Geode and the shimmer and shades are gorgeous!