Estee Lauder's Holiday Collection called Pure Color Extravagant was created by their artistic director Tom Pecheux.  The collection featuress gold, winter holiday reds, a lot of shimmer and colors that overall make you think "classic holidays".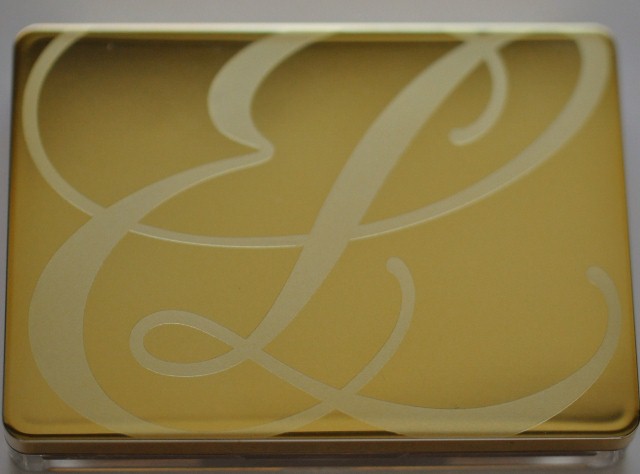 I am a big fan of the packaging that Estee Lauder now has.  It's more modern, yet respecting the Estee Lauder traditions.  The compact is more rectangular with rounded edges with a gold top and imprinted logo and an acrylic base.
When I first opened the eye shadows I fell in love with the shades.   When applied, they do come across more gold than I anticipated, but still very lovely.
 All the shadows have shimmer except #5 which is the dark brown liner.   #1 is a cream shimmer, #2 a medium brown shimmer, #3 a bronze shimmer and #4 a gold shimmer.  The shade I have the most difficult time wearing is #4 – it's a bit too bright gold for my fair skin. 
The 5 shadow palette Extravagant Gold , Lipgloss is Pure Color Gloss in Star Ruby, Pure Color Lipsticks in Extravagant Berry and Extravagant Red.
Extravagant Red (has gold shimmer) and is more orange red.
Extravagant Berry (has shimmer) and is more blue red than the other lipstick.
Star Ruby Pure Color Lipgloss is like a sheer cherry popsicle.  There is a bit of shimmer in this as well, but not too strong.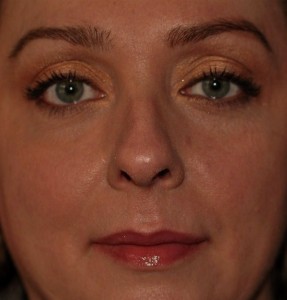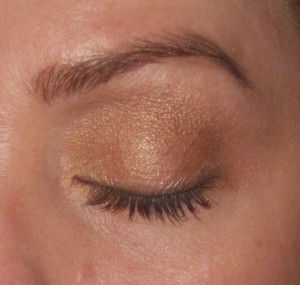 Here's how I created the look:
I first applied Estee Lauder Resilience Lift Extreme in color Beech all over my face.   I use the compact version of this and love the convenience and creaminess of the texture. 
On my eyes, I took the Extravagant Golds palette and applied shadow # 2 at the crease and a bit above the crease.   I then took the shadow #3 the bronze, and applied it all over the lid below the crease.   Shadow #1 was used in the inside corner of the eye and shadow #5 was used for the liner.   I used that wet and applied a thin line.   I thought I might need a pencil or gel liner in brown to go over it, but decided not to.  I took a smudge brush and went along the lash line with the same liner color to smooth it out a bit.  I then took a smidgen of shade #2 and smudged it under my eye as a liner.  I then topped my lashes with 2 coats of mascara.
On my lips I used the Star Ruby Pure Color Gloss without any lip liner or lipstick underneath.  I liked the cold, red popsicle look it gave my lips. 
I didn't have an Estee Lauder blush, so I used Bobbi Brown Sand Pink very lightly and then I lightly topped that with the luminous powder I already had from the Pure Color Night collection.   I've always said that Estee Lauder makes the best luminous shimmer powders and I still feel that way.   They just add a hint of glow.  They don't sparkle, they don't make you look like you have so much shimmer on that you're the "Tin Man".   Just a pretty, healthy, glow.  Besides, with the shimmer in the shadows and lips, I didn't want to over-do it with shimmer allo ver my face. 
What do you think of this holiday collection Pure Color Extravagant?  I'd love to hear your thoughts!
Product from holiday collection sent to me by Estee Lauder