A girl can't make an entrance without her lipstick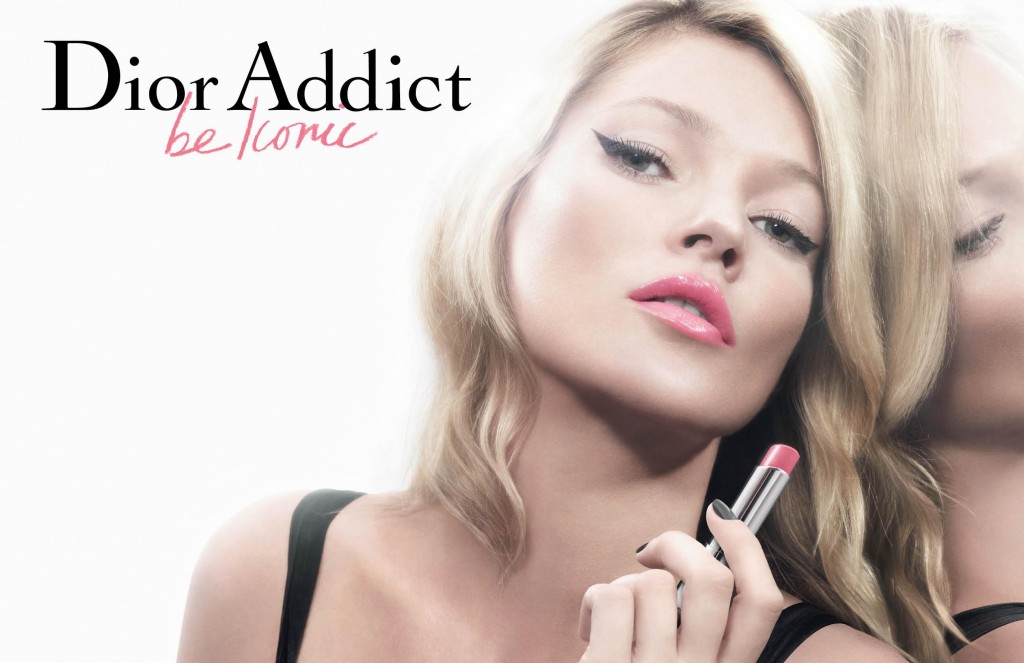 Last week I shared a few videos on new lipstick releases and one of them was for the new Dior Addict lipstick.  Although named the same as the prior Dior Addict, this one is definitely different.  First of all, enjoy some eye candy with these Dior images – I rotate between them as my screen saver. 
Here are the full range of 44 shades available and some are exclusive to Dior.com   

This new Dior Addict lipstick is so cushiony soft and moisturizing with a slight plumping to the lips  – a huge plus for women that may have fine lines on their lips.   You will definitely love this lipstick!   The new formula has 25% less wax than a typical lipstick, and it contains an extrodinary gel that creates the soft plumpness and incredibly shiny look.   Because of the gel, this doesn't feel as heavy as a creamy lipstick may feel, but the coverage on your lips is more than a gloss, and more than a stain.  Yes, this new Dior Addict has made me an addict!
These 5 shades are mine (some purchased at Dior Femme event some sent to me by Dior)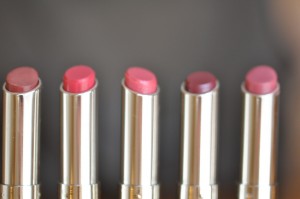 The shades shown above and below swatched on my arm are from L-R: 626 Androgyne, 578 Dior Kiss (shade worn by Kate Moss in advertisements) 454 Parisian Chic, 783 Londres, 586 L.A.
Dior is offering Fab Over 40 readers a complimentary Travel-size Diorshow Extase mascara with any Dior Addict Lipstick purchase on Dior.com thru 4/30/11.   (Love that mascara!) Use code ADDICT2011 at checkout to make sure you get your sample.