I haven't heard much about the makeup line Beauty is Life.  I know it's sold at Barney's and well, not much else.  I've been asked a few times about the line and when my new Barney's beauty book came out a few weeks ago the the Multi-Touch Powder was featured and I had to find out more. 
I called Barney's and asked about Beauty is Life.  It's a German line that has vibrant shadows, intense pigments, beautiful textures, great tools and more.   When I went online and checked it out further, it reminded me of a high class MAC makeup line.   MAC before it got cheesy with things like Barbie and Wonder Woman Collections – well, maybe that's just not my thing.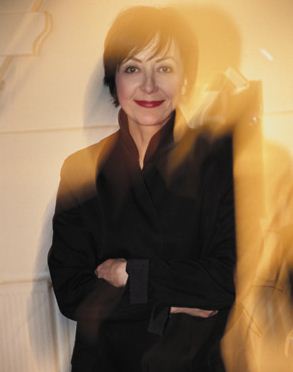 Created by Beatrix Isabel Lied, who has been in the business for nearly 40 years, created the 9-scale color typology.   What is that?  
This chart covers all values of tone, light, medium, dark; colo,r temperature of warm, warm-cold, cold; and with these combinations nine different types are created.  According to Beatrix everyone best fits into one of these nine images with hair, brow, eye, skin tone and therefore makeup shopping is made easy – you choose the colors within the correct color type for you. 
When I spoke with the sa at Barneys I asked about the Multi-Touch Powders as they looked so beautiful in the booklet and I wanted to own!  They are really multi-purpose as depending on the shade, they can be a highlighter, a blush or a bronzer or a little mixture of all those things.   Since I've only "met" the sa on the phone she asked about my coloring – which I described and she suggested I try the shades Balina and Saave
 Saave
Balina
These powders are simply gorgeous! In a large compact, they feel like the finest silk, and impart a beautiful glow.  They are described as shimmer powders, but that isn't the exact description I would give them – that would mean that they have highly reflective particles, which they don't.   They are definitely more glow than shimmer, not a shine, but a soft glowy warmth.  Saave is a light soft bronze with golden undertones.  Balina is a rose brown tone that is just as gorgeous.  The sa picked perfectly.  The purchase of these makes me want to see more of the line.  I'm sure I won't be disappointed. 
Images: Beauty Is Life and Fab Over 40