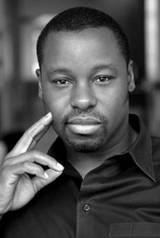 I've mentioned here before about the Recessionista Tuesdays at the Ted Gibson Salon in NYC and DC. You can get a haircut with one of the stylists for only $75, when normally a cut is much more expensive.
That is the ONE thing I wanted to take advantage of while in NYC last week. I HAD to have a haircut, I had mop-hair and I was attending a black tie event a few days later, no mop hair allowed!
Devin, one of Ted's proteges was going to cut my hair. When I got to the salon, Ted himself greeted me. Such a kind man, and a great salon. We chatted a bit and discovered he had lived in MN for several years himself when working for Aveda. OK, I knew I liked him then for sure!
Devin cut my hair with such precision and detail and it turned out Fabulous! I love the blunt cut and I definitely recommend going to the salon.
Afterwards I had my photo taken with Ted, and Devin was busy on to his next client. Unfortunately, let's just say I had a major camera mishap and the photo (as well as others) were deleted. I was devasted!
Flash forward to Wednesday this week and I was having my hair colored by Jason – guess who was with him to blow out my hair after coloring. Devin! I knew he was going to be there, but I don't think he knew I was, so I think he was a little surprised to see me. He again, did a fantastic job of doing my hair (hello, he does hair for a couple of the gals on Gossip Girl, Olympic gymnast Nastia Liukin and others).
Be sure to check out Ted Gibson products at Target and Saturday the 25th Ted is going to be on QVC.