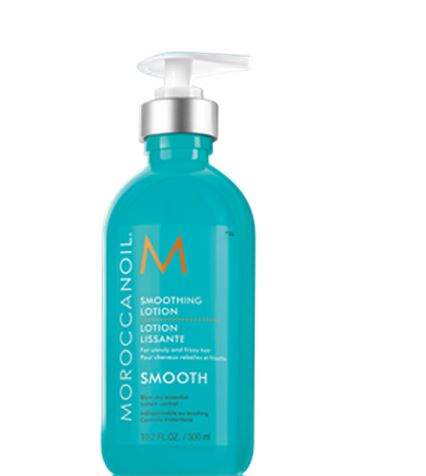 Call it changed hormones, getting older, whatever you will, but in the last few years my hair texture has completely changed. It used to be my whole life that when it was humid I walked around looking like a drowned rat, as someone used to say. Practically just saying the word humidity would make my hair as flat and straight as could be. No amount of curling devices, volumizers and the like could do anything to my hair on bad days – so I always felt I had to wear shorter hairstyles in the summer that let me play with the texture a bit more.  Now in these last few years my hair texture has completely changed. I have more wave and even some curl in my hair which I like, but what I don't like is that when it becomes the least bit humid my hair turns to fuzz.  Not curlier, just fuzz. Even when I work out now my hair turns to fuzz. It's beyond annoying and I can't decide which is worse, totally flat hair or fuzz.  I'm leaning towards totally flat being worse.
I've tried many, many "frizz free" products and some work better than others, but every one I've tried within a few hours my hair is back to fuzz. I can leave the house with great looking hair and then midway into my day I look in the mirror and notice first the fuzz starts creeping up along the edges and then before I know it there's full blown hair fuzz. That is until I tried Moroccanoil Smoothing Lotion. Moroccanoil came out with this Smooth collection this summer and just in time to save my hair. I like the shampoo and conditioner, but what I really love is the Smoothing Lotion. For my length of hair a pump and a half is all that is needed to work into damp hair and then blow dry out. I discovered that if I use more than that, it's too much for my fine hair and causes it to be limp and greasy looking. But the fuzz stays away.  All. Day. Long. and even into the next day. Oh and the smell? Divine. Addicting. Clean. Fresh. Put away all those other hair smoothers give this a try. I think you'll love it as much as I do.
Results are my own and yours may vary.