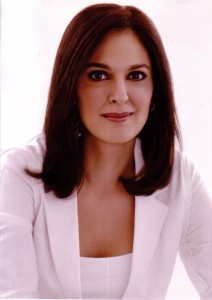 "This is a great age to be aging." – Dr. Doris Day
My interview with Dr. Doris Day, board certified Dermatologist from NYC continues beyond our conversation about acne and Zeno.   Thank you Dr. Day for spending time with Fabulous Over Forty and readers.
What are the products that skin over 40 need?  The number one thing is to moisturize if you have dry skin.   If you are oily, you don't need to moisturize or at least not as much.
In the summertime I have shiny, oily skin, but yet I still feel somewhat dry.   Is that possible?  Yes, skin has water and oil.   The sun can dry the water out of your skin, but the oil will remain on the surface.
What else do we need to do with our skin to keep it healthy and young looking?  Exfoliate, by your skin type.   There are two kinds that I like, one being physical and the other an enzyme.
The physical is with a bead type exfoliant.   If you have sensitive skin be sure to use a finer, smaller bead.   If you have large pores or your skin isn't as sensitive, you may be able to tolerate a coarser type bead.
An enzyme type is made with papaya, salicylic or glycolic acid.  All three of these enzymes do the same thing, they are just different varieties.   Some skin may be more sensitive to one over another.
Anything else we should be applying to our skin?    I feel a retinol is great for any age – whether a teen or adult, everyone should be using one.  It prevents acne if you are a teen or an adult, and it prevents wrinkles and lifts the skin when you are older.
We hear so much about adding more and more to our skincare regimen – what are your thoughts about serums?   I do like serums that contain Vitamin C, as it offers anti-oxidant protection and reduces the appearance of age spots.
Do you feel that facials  should be in our routine of skincare?    I personally am not a big fan of facials.  They are OK, but do not let a facialist do extractions.   It can cause scarring and return of pimples in some areas.   The worst is when they take a tissue to do an extraction because it leads people to believe that doing it in that manner makes it better.   It does not, it's still irritating the skin.
What do we need to know about sunscreen and sun exposure?  First of all, make sure you are applying the right amount of sunscreen.   The amount of sunscreen that fits into a shot glass is what you need to cover your body.   And re-apply throughout the day – do not forget about re-applying!   Make sure it is a sunscreen with UVA and UVB protection.  And make sure you get your skin examined for skin cancer.
I personally will attest to the importance of this, as I had two moles that were dysplastic nevi and they were no larger than 1/16″, nor were they odd in shape.   These never would have been discovered if I hadn't been hearing so much about having your skin examined and decided to have my dermatologist do a skin check after making an appointment for some eczema.   The fear that I could have had melanoma to this day frightens me.   I also took my sons in to be examined and one of them also had the same type of mole.   We all get checked every 6 months- Fabulous Over Forty.
What about Botox?   I am fearful that I'd be that one person who would have a bad reaction or find out that in 10 years from now the FDA is going to say it's bad and everyone who had it is in danger.  I love Botox, it's great and safe and I feel it's safer than taking Tylenol.   The problem is not going to the proper people to have Botox injections or not talking with your doctor about what your expectations are and what the realities are.   A small amount can make you look better and you can still move your face.   If you over-do it, it shows.   Education is so important.
What about products like $300 moisturizers – are they worth it or not?   I'm the self-proclaimed "Queen of Cheap"!  There is a line at Kohls called Good Skin that I helped to develop, but if you are going to go the drugstore route, there are many lines that are good too.   Don't necessarily go the generic route, but lines like Neutrogena, Olay Regenerest are a few of the good reputable lines.    The next step up is Prevage MD and TNS, these are lines that are good for sun damaged skin as well.
Speaking of sun damaged skin, is there anything we can do about the after-effects of the sun?  Well, I always say no matter what, prevent future damage with sunscreen.   But, there are some peels that may be able to help a bit.   It's best to consult with your dermatologist.
On the subject of peels, are peels that many facialist now doing OK to get?  And how do you know if you really should get one or not, or what kind?   Getting a peel is really something I recommend onlybeing done by a dermatologist or medical professional.   Damage can be done to your skin when not done by a trained professional, and it's not worth the risk.
Any last words of wisdom for the readers of Fabulous Over Forty?  This is a great age to be aging.   There are so many non-invasive procedures that can be done that actually give us healthier skin.   The best thing for your skin is to take good care of it.   But also good health, good food, exercise, good friends and good sex all make life enjoyable and it shows in your skin.
Thank you Dr. Doris Day!