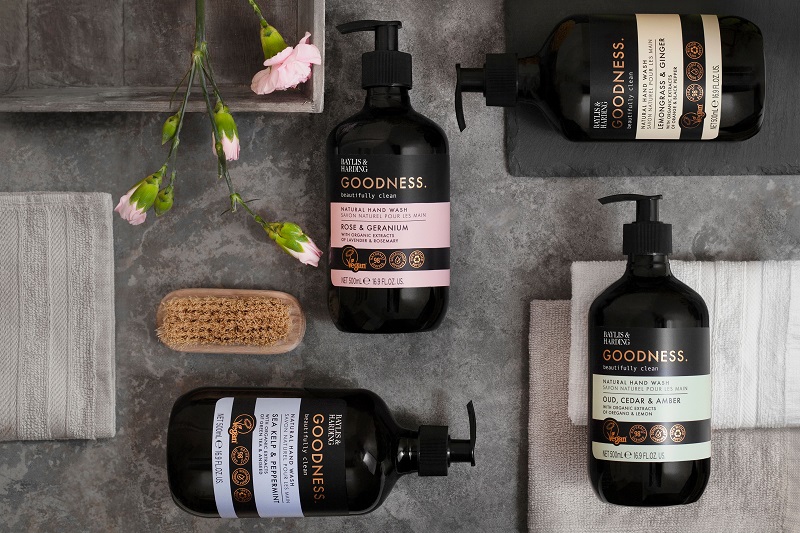 Hopefully everyone is washing their hands often, especially these days. And isn't it wonderful all the products to choose from that aren't filled with chemicals and questionable ingredients? The latest discovery is Goodness vegan hand soap by Baylis & Harding out of England, now available at (drumroll please…)Target. A luxurious hand soap feel, but at a bargain price!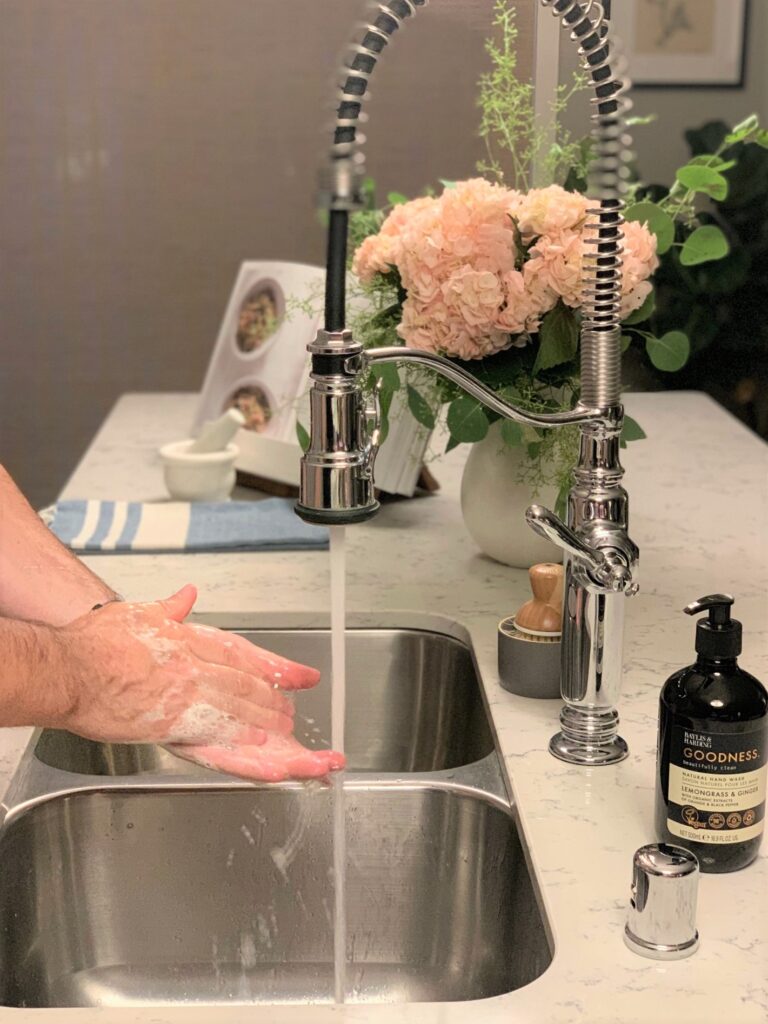 I've been using the plant based formula in Lemongrass & Ginger at my kitchen sink and love it! It suds up very nicely and it smells so fresh. But the best part is, it doesn't leave my hands dry or irritated like so many soaps often do. Even Tom, the cook in the house who is constantly washing his hands, loves it!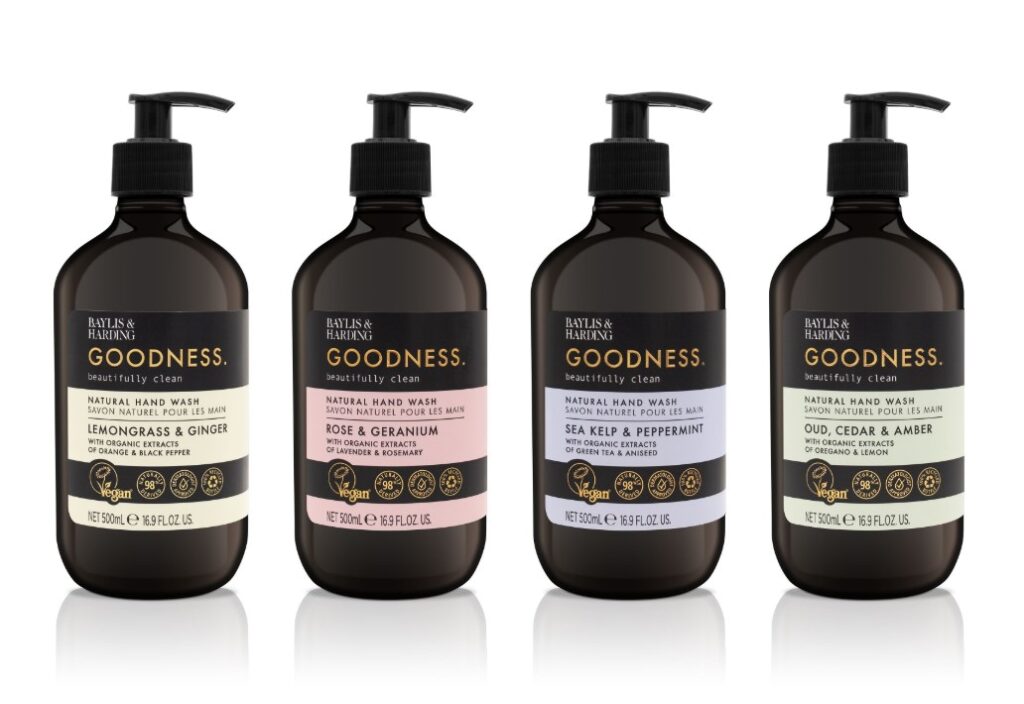 Currently I'm using the Lemongrass & Ginger scent, but I'm definitely adding the Rose & Geranium to my bathrooms, Sea Kelp & Peppermint sounds like a great kitchen alternative and the Oud, Cedar & Amber will be wonderful anywhere come fall and I want a warmer scent.
Not only are you getting the benefits that washing your hands in general offers, you don't need to add the extra worry of bad chemicals that you could be putting in your body. How many of you are switching to products that contain less chemicals? I know I am certainly becoming more aware of what is in the products that I use. These are made with natural and organic extracts and essential oils and are also dye free, paraben free and silicone free and uses a mild coconut-derived surfactant as an alternative to SLES. Goodness is new to Target and the large 16.9 oz bottle is only $5.99! This is equal or if not better in comparison to a luxury soap product that would sell for at least 3x more! Yes, I'll for sure be replacing my hand soaps throughout my house!