A collaboration in modern beauty.
Not since Tom Ford came out with his first beauty collection with Estee Lauder over 10 years ago, have I been so excited to see a new beauty collaboration. This time it's Victoria Beckham and Estee Lauder.  Of course, the collection sold out online in the blink of an eye.  However, you can still get several pieces at the Bergdorf Goodman store, which is where I got mine.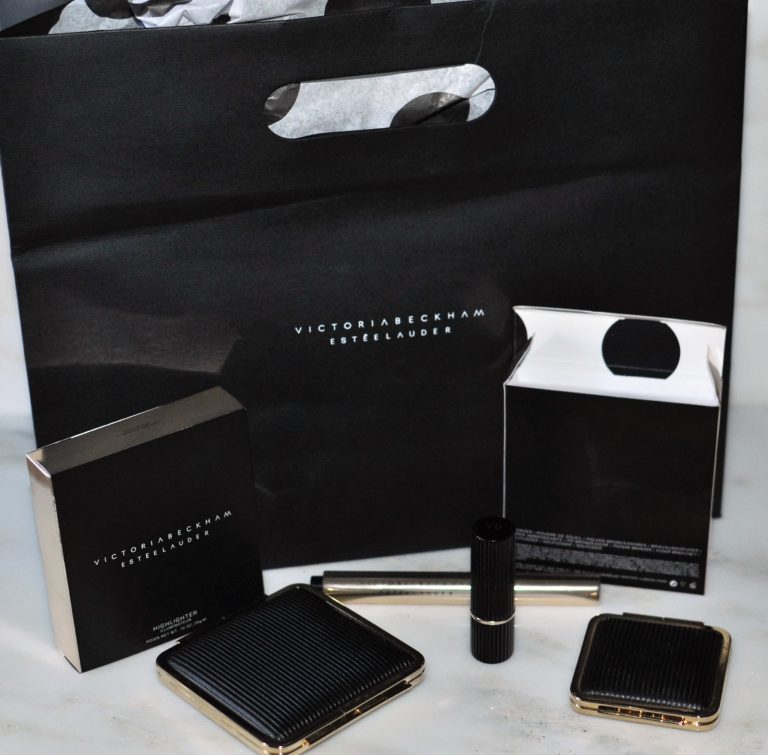 The packaging is what you might expect from Victoria – black, simple, yet so sophisticated. Then there's the pop of fun with the outer packaging and tissue with the bold polka dots. The cosmetic cases are solid, weighty and perfect.  The black ribbed texture with gold trim on the cases make it so classic.  The lipstick tube is also ribbed texture and the gloss is in a click style brush case in gold.
And the product inside did not disappoint either.  I mean, it's Estee Lauder, afterall, so you know it's great quality. Here's what I picked up, and I really love every single piece.
Inside the compact the trim around the actual product is a black matte finish. This is the Java Sun bronzer.  A medium shade of bronzer that really is wearable on many skin tones.  I am a light-medium skin tone and I love this shade.  It will be a go-to for many months.  Not orange-y, but a nice warm shade.
The highlighter, Modern Mercury, I have to admit I was skeptical in purchasing. Especially when Victoria described it as giving your face that "greasy look".  Hmm.  I like a highlighter, but don't want to look like a version of the Tin Man.  But, Catinca at Bergdorf's convinced me to go for it, saying it was beautiful.  She was absolutely right and this may be my favorite piece in the collection! A warm rose bronze tone that I have been wearing in place of a blush, and I love it!  And no, it doesn't leave your face greasy looking.
Of all the eye shadows – three individual shades and a palette- this Bitter Clove shade was my favorite and so happy I got my hands on it!  For me, it's more of an evening look shade, or if I wear it during the day I pat it on lightly so not to overwhelm for a daytime look.  It's a bronze shade with gold and black flecks, so beautiful!  I will warn, there is a lot of fallout when applying so you may want to do your eyes before any under eye concealer.
I also picked up a couple of the lip products, the Brazilian Nude lipstick and Moroccan Heat gloss.  I am constantly hesitant about buying nude lipsticks because they can make my face look "dead". They have to have some depth to the color and this one does. Not pasty looking, but a nice warm nude shade.  And the gloss, well, I always love a nude gloss and this one is slightly lighter in color than the lipstick and adds a really nice shine.  Either one can totally be worn alone and still look beautiful. The gloss is in a click style wand with a brush on the end, so it's like applying it with a lip brush.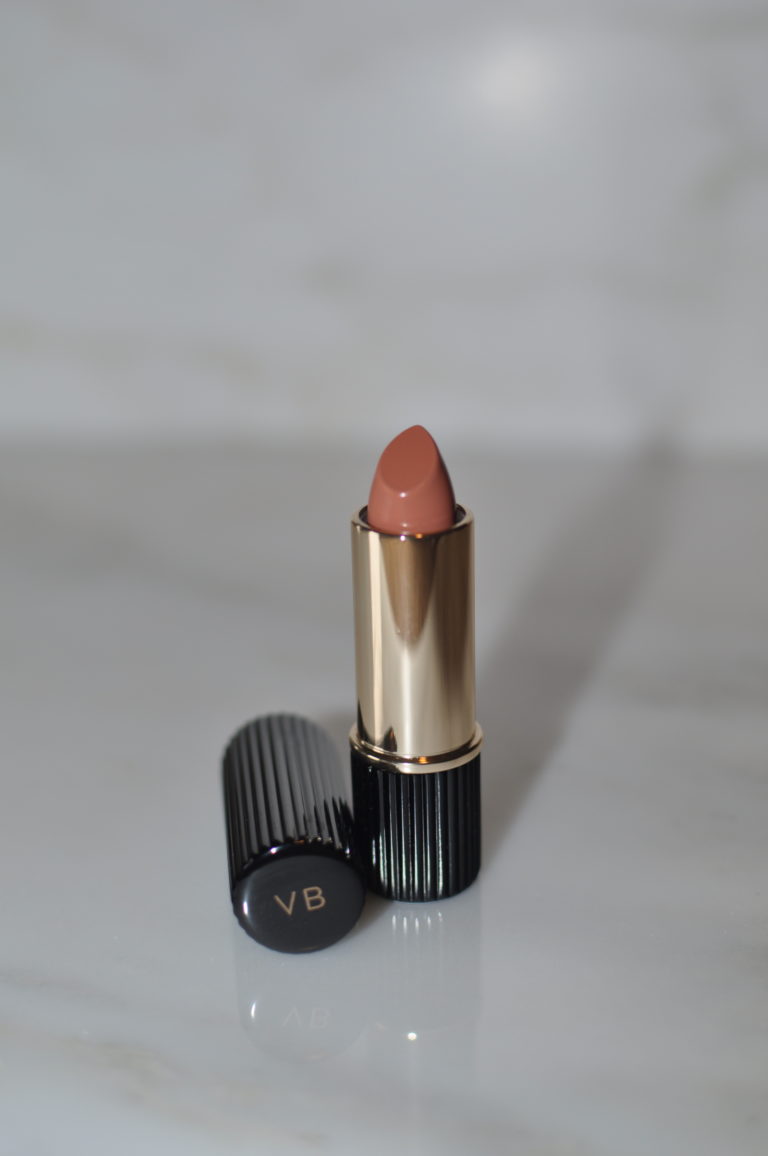 My impression is that I wasn't disappointed one bit!  I love this collection and I may see what's still available.  If you are interested, call Catinca at 212.872.2741 and tell her Kari sent you.  She'll ship your product right out, before it's all gone and just a memory.