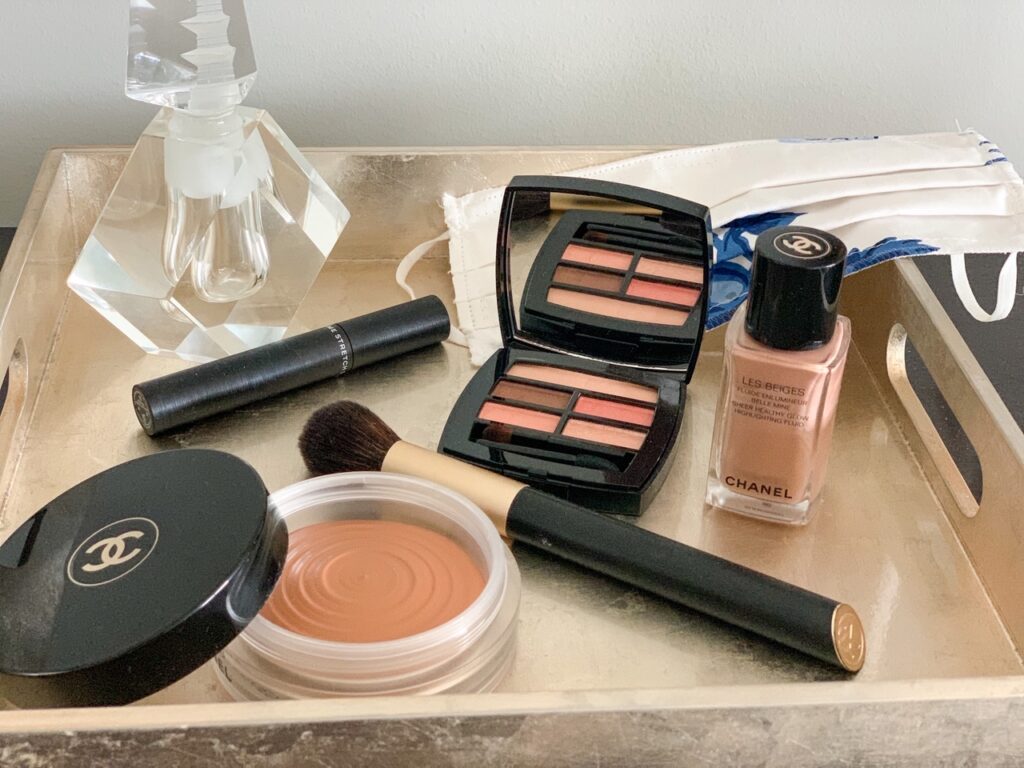 The glow is made easy with Chanel Les Beiges Healthy Glow Collection
This post may contain links that if product is purchased, commission is paid at no extra cost to you
Since the mandatory mask regulation doesn't seem to be going away any time soon, I've decided that the best thing is to focus on skincare, eyes and glow of skin. While I'm slightly obsessed with lip glosses and lipsticks, they'll have to wait for a bit. For now it's the summertime glow!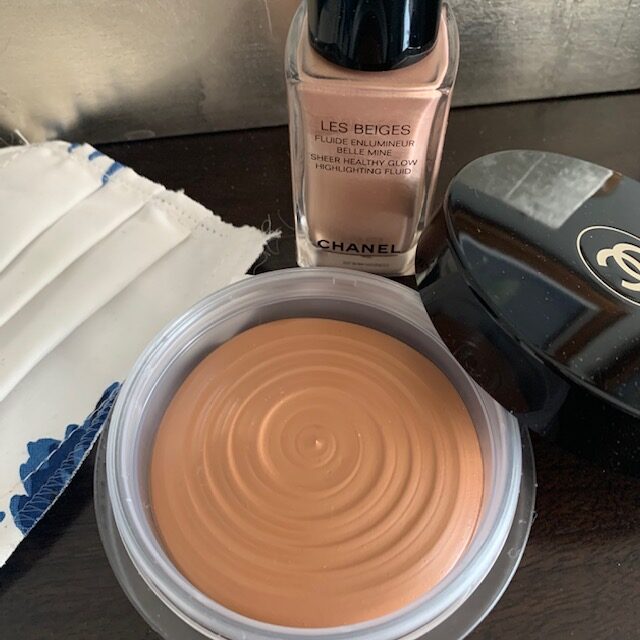 For several years now I've used the Chanel Les Beiges Healthy Glow Bronzing Cream and they recently repackaged or reformulated it. Honestly, I can't tell the difference in either! But, I love the bronzed look I get from this without being orange or shimmery. It's a cream that has a powder ease and leaves a soft velvety finish. I found that of all my brushes, I get the best application using the Sonia Kashuk Tapered Highlighting Brush. The brush head is small enough and has a great density to it to control the amount on application. A Chanel artist once suggested that taking the excess product on the brush and apply it to the eyelids, apply some liner, mascara and you're good to go!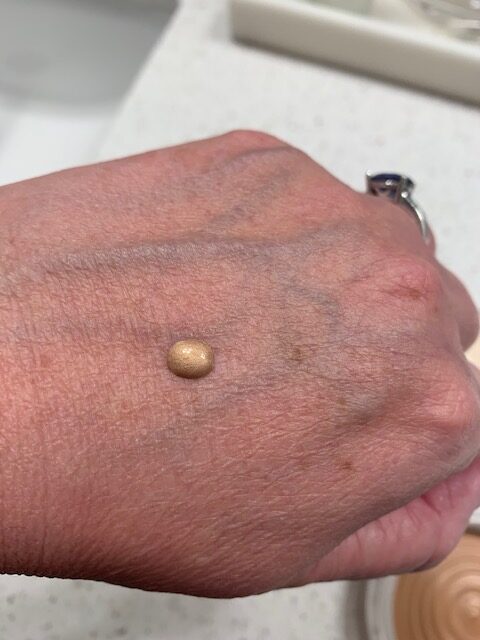 The next step for me is adding the glow. I like the Chanel Les Beiges Sheer Healthy Glow Highlighting Fluid. Remember not that long ago when highlighters and glow products were horrible?! They made you look like the Tin Man. They've come a long way since then with smaller, more realistic size particles and color options. The new shade for Chanel Highlighter is Pearl Glow, but I can't use those whiter shades or even pink toned ones. I need the more golden shades for my skin so I use the Sunkissed shade. It's super easy and one little drop goes a long way. I drop it on the back of my hand and swirl that same brush I use for the bronzer and apply it high on the cheekbones, a little above the brows and down the center of my nose. That's the best place to apply highlighter when your skin may not be as lifted and firm as someone in their 20's. And it's more natural looking there, too.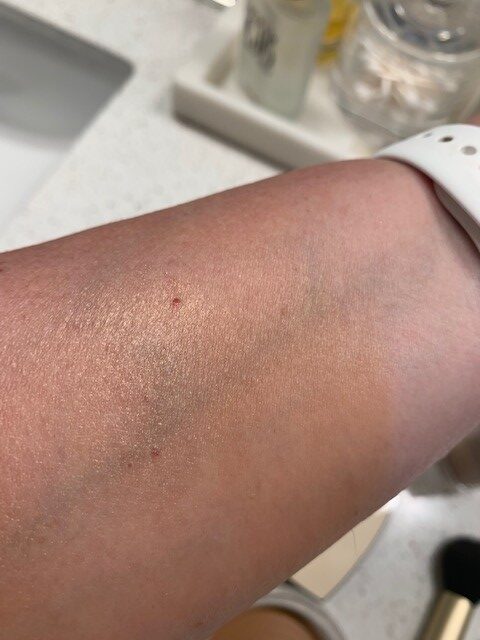 Chanel also came out with a newer mascara, Le Volume Stretch. Le Volume has been my go-to mascara for years. The volume is great without clumpiness, so I was curious about the Stretch version. It gives nice volume, not as much as the regular Le Volume, and the lengthening is pretty good. Not necessarily wow, incredible, but noticeable length. The spiral shaped brush is easy to use and control.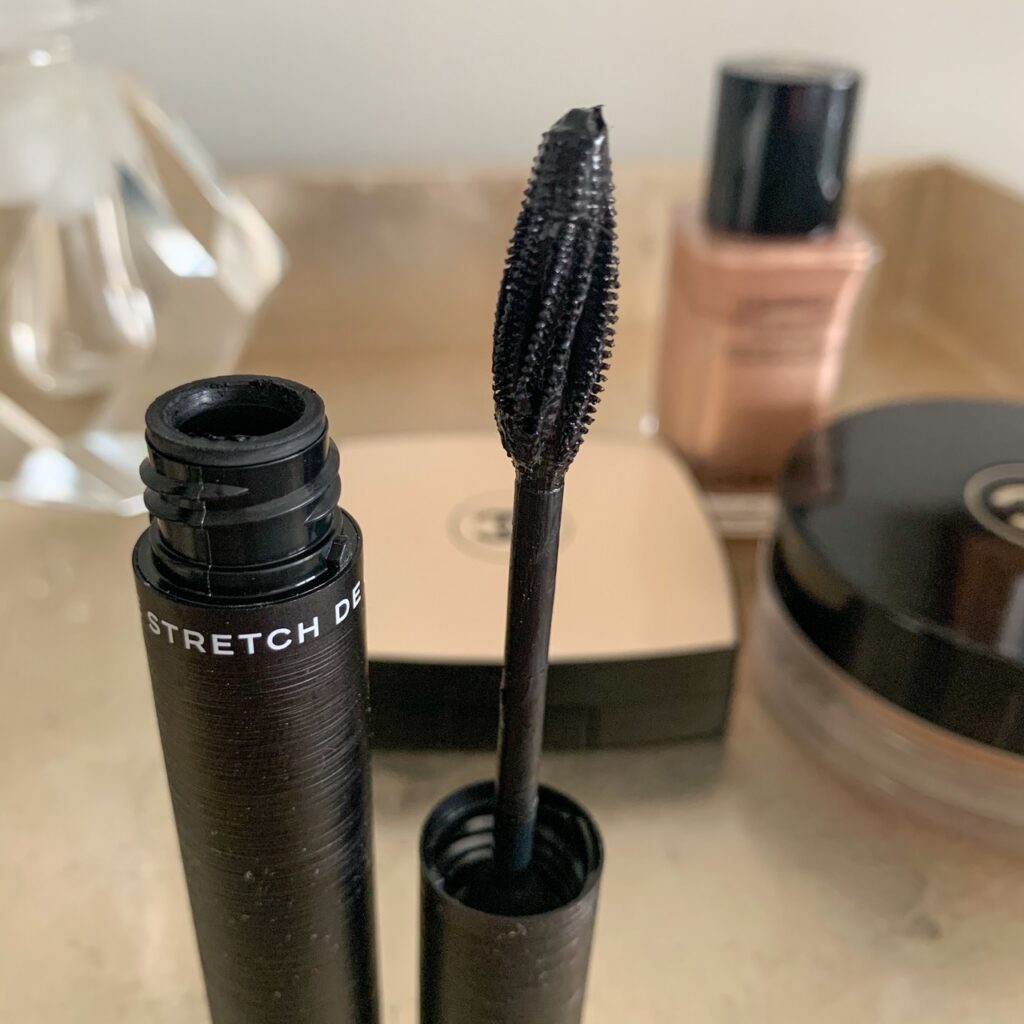 For summer, they've also added a new Warm palette in the Healthy Glow collection. The shades are more peachy toned in a variety of intensities, along with a soft brown to balance it out. They vary from matte to quite shimmery, but most have a soft shimmer that make them very wearable.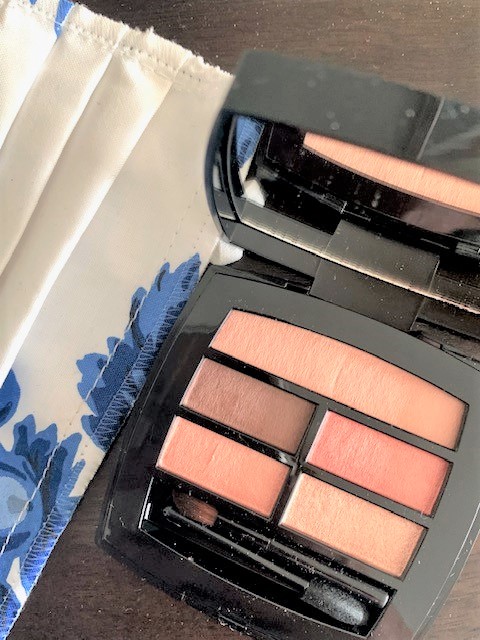 These soft shades are great for a natural looking eye. Now you're all set for a summer glow and damned be the masks!