On day three of the Summer Lip Look Series, we have Alex Sanchez, National Makeup Artist for Lancome to give us his favorite summer lip look.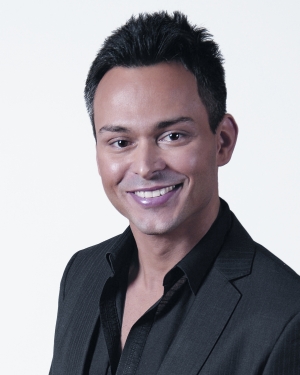 I've had the pleasure of having Alex create some amazing looks for me, working his magic on eyes and lips, and has always been generous with his beauty tips here at Fab Over Forty.  So I was anxious to see what Alex "cooked up" for a Summer Lip Look for us.
Lipgloss Fetish: Fancy, Fresh and Femme.
Fancy. . .
Lipgloss addicts will obsessed with the ergonomic-beveled wand that flexes to hug the contours of the lip perfectly for flawless application.
Fresh. . .
Think bright colors- like cellophane wrapped-candy in strawberry, watermelon and fruit punch.
Femme. . .
Matching sheer liners to create an utra-femme voluptuous lip shape and a really cool clear "reverse lipliner' to use around the mouth to prevent feathering.
My favorite summer lip candy combinations…
Fruit Punch – Rouge in Love 361M in Pink Bon Bon
Le Lipstique lipliner in Fucshia
Gloss in Love 391 in Flash n Fucshia
Strawberry –Rouge in Love 343M in Fall in Rose
Le Lipstique lipliner in Champagne
Gloss in Love 200 in Just Strauss
Watermelon– Rouge in Love 345B in Rose Flaneuse
Le Lipstique lipliner in Clair
Gloss in Love in Pink Pampille
Thanks Alex! I don't know about you, but these summer colors make me want to eat a bowl of fresh fruit! Then just think how beautiful those shades would look on the lips – yummy!
Post contains affiliate links