NARS introduced their Holiday 2011 Gifting Collection and it's one of the best I've seen from NARS in a long time.  I may like a piece or two out of a collection over the last several seasons, but this Holiday Gifting Collection got me excited to visit NARS again. Their Holiday 2011 Collection was released a few weeks back, but I'm going to focus on the gifting items.
Francois Nars travels the world and this collection was inspired by his travels to Japan and specifically the artistry of Japan's Kabuki theater.  Shown on top is the Hanamichi Kabuki eye shadow palette inspired by the flowered walkway to the theater and this does look even more beautiful in person, if possible.  From the rich shades and textures to the beautiful packaging, this is a stunner all around.  The colors are evocative of those found in the Kabuki theater – icy white, and the flowers are a deep rose, a rich gold and a matte black.  It is a piece of art.   Along with the palette you receive a mini kabuki shadow brush that is hand-wrapped in wisteria for $65.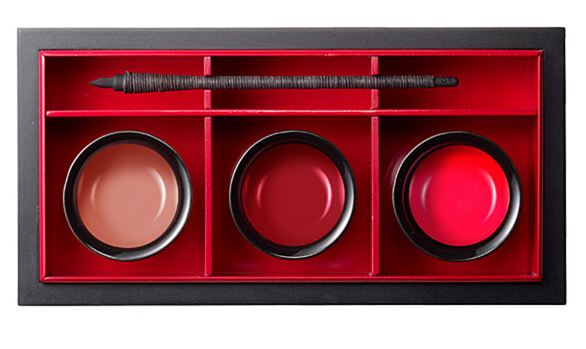 Another holiday offering is this Kudoki Kabuki Mini Lip Coffret.  It's a Bento Box set named after a feminine dance of the Kabuki theater.  These vibrant, very saturated shades are poured into the custom ceramic cups and include a wisteria wrapped lip brush encased in a beautiful wooden box. $125  The shades are:  Takebue – a neutral/nude pink, Ougi – a deep red and Botan – a deep pink and all are limited edition shades.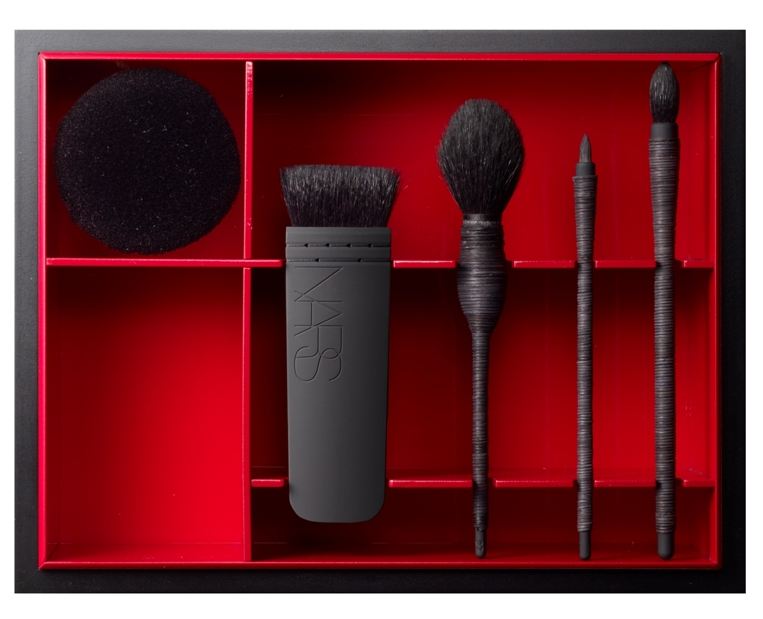 Naguata Kabuki Brush Set sells for $225 and comes in a red lacquer lined Bento Box.  This five brush set is named after the principal music forms in Kabuki theater.  Two of the brushes are new and three are available to purchase on their own; the lip and eye brush are exclusive to the set.  These are beautiful quality brushes and an artform in their making.
For the gifting there is also a nail polish coffret and soft touch shadow pencil coffret available, but the items shown above are my favorites of the holiday gifting.