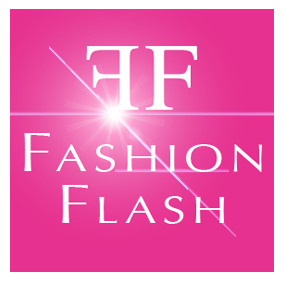 This week Fab Over Forty gets the honor of hosting Fashion Flash! If you're not familiar with Fashion Flash, were an organized group of women bloggers that are over 40 and our blogs are aimed to tackle subjects that are of interest to women over 40. We cover fashion, fitness, lifestyle, beauty, skincare and more. Some of us have been published in magazines, contribute to Huffington Post, have been on TV and more. If there's something you want to hear about let us know, we'd love to find out the answers for you!
So sit back, enjoy that cup of tea or coffee and find out what we are discussing this week.
Fashion blogger, Pamela Lutrell, reminds us of the simple ways to be irresistible!
Plus size women will want to pay extra special attention to these flattering plus size winter styles.
Prime Beauty takes a cue from her mother and revisits POND's Cleansing Cream. Read her review and enter to win a two-day Manhattan getaway to meet the Rockettes and attend the Radio City Christmas Spectacular this December. Think holiday decorations, lights, sparkly costumes and precision dancing
Remember Emily Post and her etiquette tips? Well, her granddaughter is carrying on her legacy and Jackie Silver from AgingBackwards.com brings you Anna Post's take on today's rules of etiquette.
It can be difficult to find chic and comfortable shoes. Here are a few suggestions
Society Wellness warns us about the potentially dangerous combination of wearing high-heels, working out, and taking antibiotics. This is a must read post as we head right into cold and flu season.
Ever wonder what math your health care carrier uses to process your medical costs?  Jeanne Pinder did and her investigation into it led to her second life!
What is wellness anyway? It's a balancing act. Health & Fitness Expert Mirabai Holland, has the formula
Vending machine beauty?  DivaDebbi was overjoyed to be able to replace one of her faves on a recent trip.
Deb of No-Nonsense Beauty Blog  finds the anti-aging bird for Thanksgiving
Positive living advocate Barbara Hannah Grufferman was shocked to find out that over 90% of people over 50 suffer with the incredibly common HSV-1 Virus, the culprit behind fever blisters. But there's never been a really effective way to stop cold sores before they start . . . until now! Check out her research and recommendations!
Check out this Light Up Your Look campaign I was asked to participate in with One Kings Lane. Do you check out the deals on One Kings Lane? I tend to check out the site nearly daily. So inspiring!
Have a wonderful week everyone!