Have you been doing everything in your power to avoid wearing readers? Give it up and wear them! Besides, it's better for your eyes than squinting. Just think of the wrinkles you are preventing by having readers and not squinting! I've been on a kick lately to find some fun (but not outrageous) readers that have the blue light protection. I'm in front of my computer too many hours a day to not start taking things seriously about how much damage blue light can cause to the eyes and skin.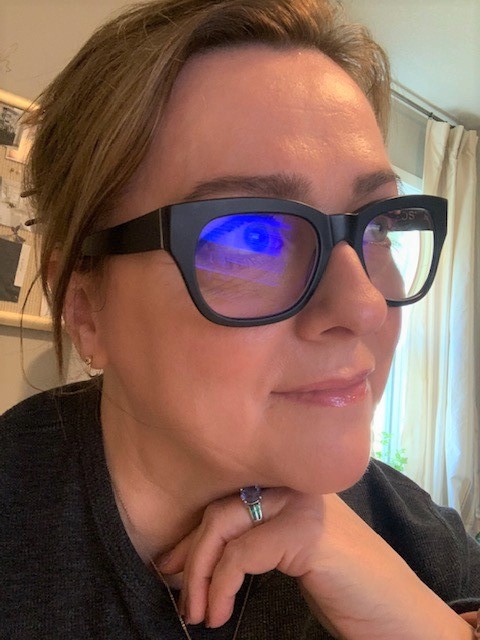 I recently discovered some readers by Caddis and am in love with them! Their marketing is what drew me in. It features the "cool kids" that are in their 40's and beyond and I decided I wanted to look cool like them! I chose the Miklos style in matte black and love them! If you're wondering, the strength is 250 on mine.
The glasses come in varying levels of strength. Clear with no strength, regular readers and progressives which are no magnification on top and gradual magnification to the strength you need at the bottom. Oh, and they have reader sunglasses, too! Several of the styles have a saying imprinted on the top of the frame, upping the cool factor.
Caddis uses blue light blocking Frequency lenses, which means the blocking agent is ground into the lenses, not coated on top of the lenses like most other blue blocking lenses. This means that 45% of the harmful blue light is blocked which is less strain on your eyes, which means fewer headaches and better sleep. Oh, an maybe even fewer wrinkles!