Amanda George and Neil Weisberg  joined forces in 2005 to open the Neil George Salon in Beverly Hills.   Both originating from England, but not knowing each other then, moved to the US – Amanda working under Chris McMillan (of Jennifer Aniston hair fame) and Neil also eventually joining forces at Chris McMillan Salon.   They decided to venture out and create a joint force called Neil George.
They have received much attention in magazines for their work, and how could they not when they have such famous clients as Reese Witherspoon, Renee Zellweger, Heidi Klum and many, many more.
They also have a range of products that are available for purchase without going to their salon, so you can have the same product treatment as the celebrities get.   I have come to think a few of the products are pretty fabulous myself.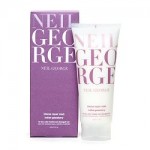 Intense Repair Mask – made with Indian Gooseberry; it's for dry, color treated and damaged hair (my hair fits 2 of those!).  It's not heavy feeling like you would think when you hear the word "mask", but it conditions and leaves the hair feeling soft and silky without being weighted down.   It also helps to maintain your hair color and improves strength and elasticity.   Oh, and it's paraben free for those of you concerned about harsh chemicals.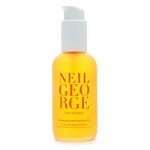 The Indian Gooseberry Treatment Oil is like a magical oil on dry hair.   I only need the tiniest drop for my hair.   Apply to damp hair on the ends and when you're done drying and styling your hair it's just shiny and not oily.   I would suspect if you have unruly, dry hair or if it tends to frizz in the humidity – you could use more than a tiny drop.  It smells wonderful, with a hint of coconut and leaves it shiny and healthy looking.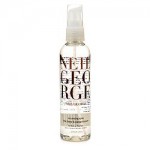 I believe I have shared with you before my issue with many volumizers.   They leave my hair dry, my scalp itchy and many just don't work.   This Volumizing Spray doesn't do any of that.  When working in conjunction with their other products, my hair already feels healthy, and this gives my fine hair the volume it needs – making it look much fuller than it really is.  It too is paraben free and infused with Orange Blossom and Lime Flower to give it a fresh, clean scent.
Priced in line with other salon products, these shown here range from $24 – $42.