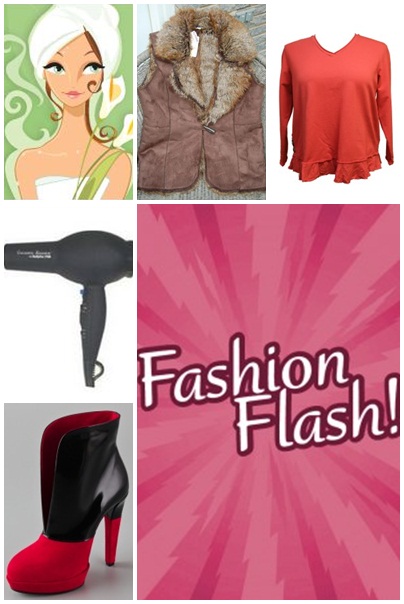 Happy Halloween everyone!  This week I'm hosting Fashion Flash where women over 40 rule!   Take a look at what these women over 40 have to offer this week.
Can you wear vintage after 40 without looking like an old lady? Find out what the Glam Gals think at Fabulous After 40.
Happy Halloween!  Sugar can leave a sour taste in your mouth when it comes to sabotaging your fitness and fat loss goals.  Check out "Not So Sweet:  Sugar" by Female Fat Loss Expert Shawna K.
Trying to lose those stubborn menopausal pounds? Utilizing your target heart rate ensures an effective workout.  What's YOUR target heart rate?
Black Cat Plus shows us that choosing the right sweater for the plus size silhouette is easy with this season's selections.
Ugg boots are a winter staple because they're comfortable and keep our feet warm, but with their new collection the re-vamped boots are also super stylish.  Check out Ugg Boots at Obsessed with Shoes.
Deb at No-Nonsense Beauty Blog shares with us her favorite anti-aging tip.
The two FabOverFifty Beauty Bash makeover winners got new clothes, new makeup, new hair and a color consultation. . . See their big reveals!