I've been getting my hair color done by Marlee at Haus Salon for years, even before she was at Haus. I don't think I trust anyone more than her for my color. But, I let myself get in a hair rut. She's always so great about asking me what do I want to do this time? And then I'd respond my usual – get the brassiness out (I have a natural color that makes my hair turn brassy easily, and bad, bad, water), cover the grey. Finally, after several months I said I need more color. I need to look younger, not like I have helmet head and add some life to my hair. It's a rut we all can easily fall into. Our hair color and style can do a lot to age us, and yet it's quite easy to make changes to take a few years off, whether it's a new style or color.
As you can see- I have the look of all-over sameness in this photo. BORING, safe, aging. I had been saving images on my iPhone to bring with and show her what i wanted so we both were on the same page when it came to the color, the amount of color and even placement. Images help tremendously as what you feel may be one color, someone else may take that interpretation differently.
Marlee added various highlights in different tones to give it brightness and depth and added an overall color to make the base less grey.
The finished result is one I love! I have a lightened up look and gotten rid of that non-dimensional boring-ness. Even if it didn't take 10 years off my age, it did put a bounce back in my step!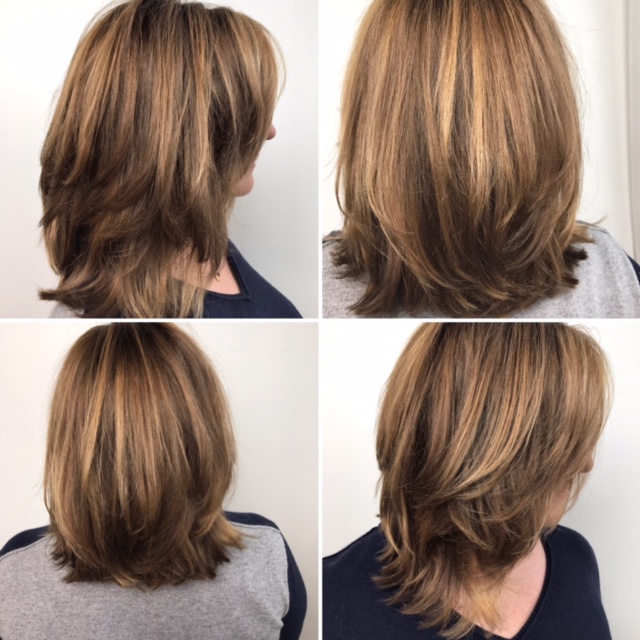 For color inspiration, follow Marlee on Instagram.