Today's post is by Charlie Brackney, Founder and Creative Director of Haus Salon and my personal stylist.
Bangxiety!!!
Believe me, I've heard it all before and I know how you're feeling: Should you have bangs or no bangs? If you do, what kind of bangs should you get? Are they going to transform you into the ultra-confident, undeniably sexy woman you know is living inside you or are you going to be riddled with instant regret and months of awkward grow out?
Ladies, I feel your pain, you're not alone and I'm here to tell you: everything is going to be OK!  These are classic symptoms of a very common condition I like to call Bangxiety!
Here's what you need to know:
A haircut should fit you like your favorite pair of jeans. You know the pair, they fit your body just the way you like, they're easy to throw on and look great paired with almost everything in your closet. Your bangs are like the perfect accessory to those jeans, they take your entire look to the next level and give you a fresh, modern edge.
Let's have a look at some different types of bangs and discuss why they work!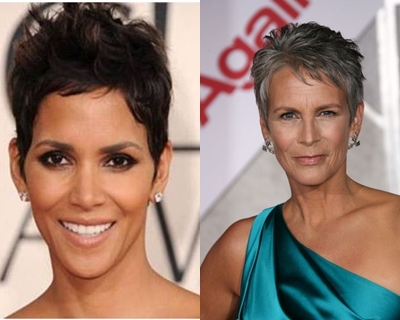 Halle and Jamie Lee's short pixie bangs are cut to work with their natural hair texture and are drawing the eye upwards, giving more length to the face. With short haircuts like these  – the "sideburn" area is of the utmost importance, please don't try to channel Elvis or attempt anything that is too long and pointy! The wisps of hair in front of the ear can frame and enhance the cheekbones beautifully when tailored to your bone structure.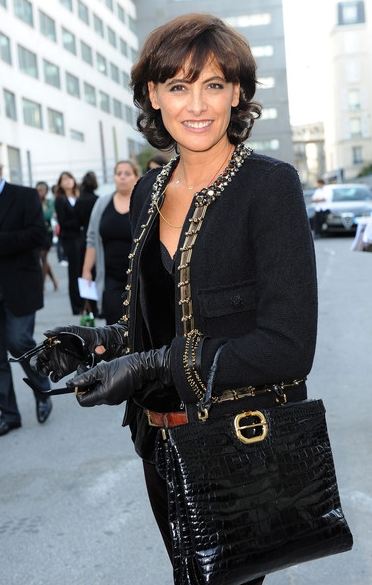 OK I had no idea who Ines de La Frassange was either, until I started doing research for this article! However, I absolutely had to include her, because her hair is SO SEXY.  Her bangs are fully incorporated into the layering in the top of her haircut, making them voluminous in a modern way! No matter how she styles them, they'll work. If you're still nervous about bangs though, you could always add "de La" to your last name, Charlie de La Brackney, Kari de La Solyntjes: Voilà, transformed without even picking up a pair of scissors!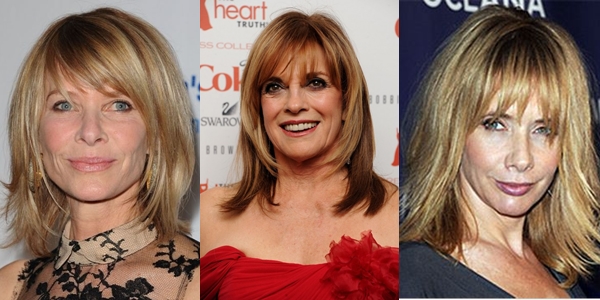 Kate Capshaw, Linda Gray and Rosanna Arquette are beautiful examples of the fact that women of every age can wear longer hair. Notice that all of their bangs are longer as well, the bang section is not very deep and they're all cut with softness that gives them movement and definition.
As a woman matures and features start to soften up and fine lines begin to appear, don't run to the nearest plastic surgeon – call your hairdresser! It's true, bangs are a lot cheaper than Botox.
Here are a few things to consider when getting bangs and consulting with your stylist:
Customize your bangs to your specific face shape, hair texture and hair line – horizontal lines emphasize width, vertical lines emphasize length, rounded and curved lines soften square shapes and diagonal lines create more definition.
Is your face shape oval, round, square, triangular, inverted triangle or heart
What's your hair texture?  The curlier, thicker or coarser your hair the shallower your bang section needs to be. The finer, straighter your hair, the deeper the section can go.
Do you have cowlicks, a widow's peak or deep recession?
Images from Pinterest