We have you covered for looking comfy and stylish this fall!
This post may contain links in which commission is paid of an item is purchased, at no extra cost to you.
We've had a few days here with cooler weather and it makes me wish for fall to be here. It truly is my favorite of the seasons. I decided to put together a few WFH fall transition looks to share with you, and of course, one look for heading to the office. After hearing from so many of you that your stay at home office time is extended at least till the first of the year, I hope these looks give you some inspiration for your time at home as well!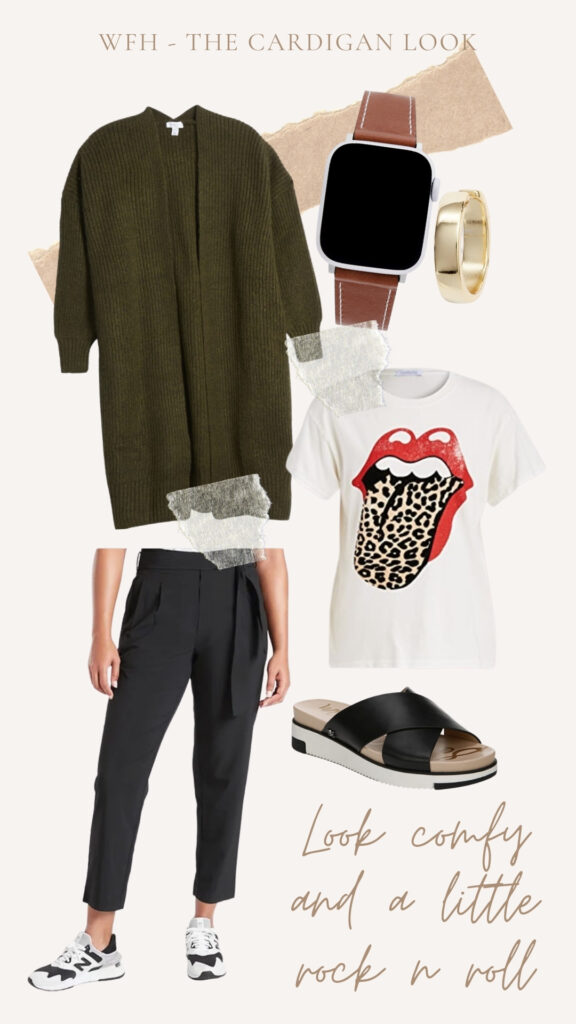 One minute it's warm, the next it's chilly, so have a warm, comfy cardigan handy to wear with your rock and roll t-shirt. Some pants that aren't sweats, but actually just as comfortable are a must and these are some of my favorites. I like to make it easy with some slip on shoes and my Apple watch with a leather band and a simple ear cuff for a little edgy fun.
One minute you're home schooling, the next you're off to the store to get groceries and then an hour later you have a work Zoom call. You are all over the place and you are amazing! But you need to be flexible in what you wear and yet pulled together. A simple long sleeve button down shirt to roll up the sleeves when you need to and easy leggings that work on every level. Add a classic watch, some simple hoop earrings, your favorite readers and some cute slip on sneakers and you got it, girl!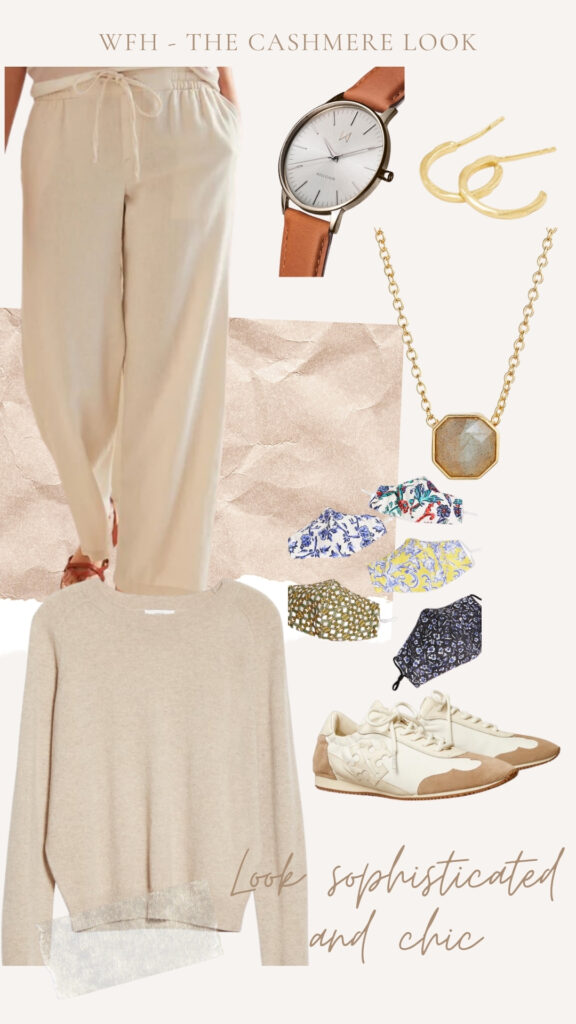 Maybe your look is comfy and classy. I know I have been living in my linen pants a lot of the summer. They're so comfy and I feel more put together than if I had on sweat pants. When it's cooler out, slip on a soft, lightweight cashmere sweater and you will also look great for any impromptu meetings. To add to the sophistication of this simplistic look, a leather band watch, small hoop earrings, a pretty stone necklace, and chic sneakers. And if you have to go out, be sure to grab a mask!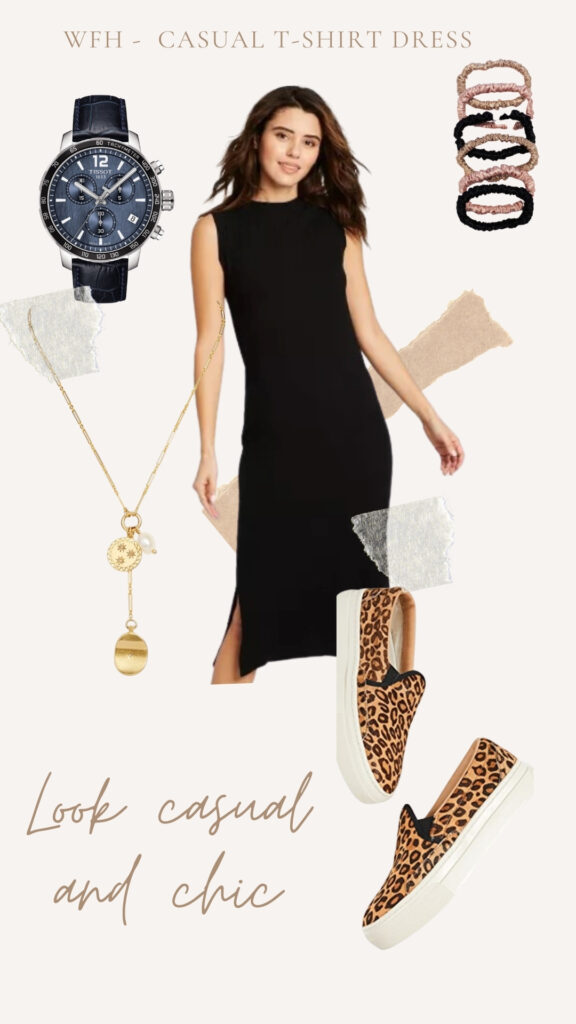 Another thing I have been wearing all summer is my simple t-shirt dress. I put my hair up in a ponytail band more often than I want to admit, and I've been wearing layered necklaces a lot, and this one makes it simple. A dark banded watch and these cute print sneakers and you're set for business from home!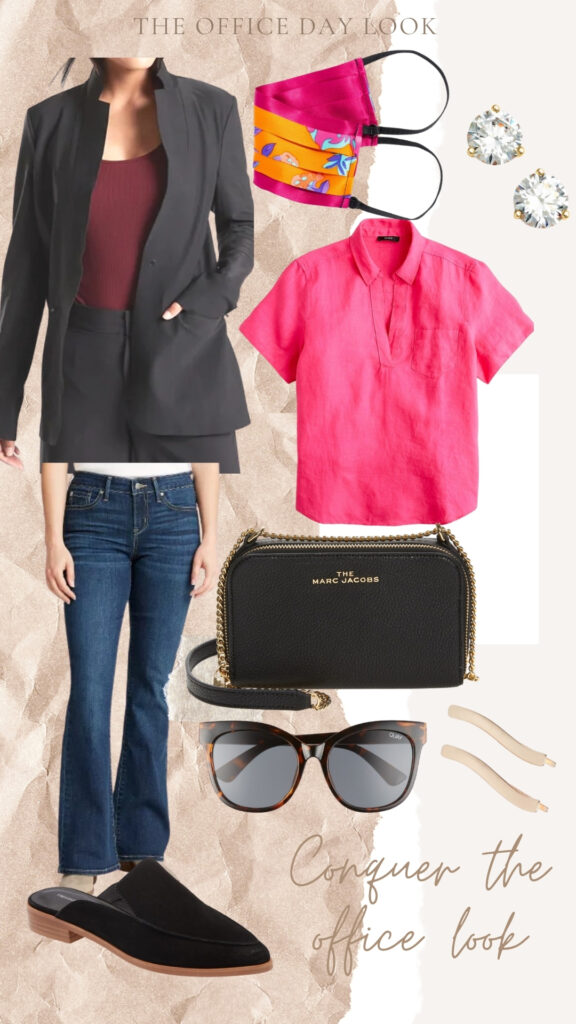 And every once and awhile we might have to run to the office. Yes, you might have to put on real pants, LOL!. Top your jeans with a bright top, and a simple blazer. I own this jacket and get compliments galore when I wear it. It is truly the most comfortable jacket EVER! Put a few cute barrettes in your hair, a pair of stylish sunglasses, a simple crossbody bag, stud earrings and the fun printed mask that everyone will be asking where it came from. Slip on a pair of mules on your way out the door and you're set!